Check out our services
Here is a sampling of the services we offer along with the benefits you can get from signing up with us!
Individualized training schedules created by taking all of life's challenges into consideration.
Training and nutrition go hand in hand, and learning how to best fuel your body is important for lifelong health and performance. Learn the science behind why and how to eat to best support your training, body composition, and lifelong health goals.
We have years of experience racing most distances and in many parts of the world. We have been through the good, bad, and ugly and use those relatable memories to help runners navigate many aspects of running and racing.
Testimonials
Check what our clients think about our services
Working with Coach Meghan took me from a beginner runner struggling with 12 minute miles to a serious runner, getting my Boston qualifying marathon time, standing on the podium at races, completing ultras up to 100 km and continuing to achieve personal best after personal best.  Her focus on longevity in the sport, life balance and enjoyment, injury prevention and smart racing has been invaluable. She is a trusted partner, mentor and confidante that will prepare you for any race or adventure!
Melissa Frayer
Meghan helped me recover from injury while preparing for a busy race season.  After starting the year in a fracture boot, she helped me gain the strength, speed, and confidence needed to successfully race Tor des Géants, Bear 100 and Bighorn 100 this season.  She listened to my objectives, kept tabs on my workouts, and provided guidance on everything from daily workouts to nutrition.  She was always just an email or phone call away.  Thank you for your continued support and guidance Meghan!
Patrick Hayes, Park City, UT
Work with the best; hire the Queen!  Before I asked Coach Meghan for her help, I'd DNF'd Western States, and was getting progressively slower.  When I got a second shot at the race (now in my 60s and six years after my first attempt), I put my trust in Coach Meghan. That was the best decision I could have made.  Thanks to Meghan, the race was an entirely different experience.  The climb to the escarpment, which had me gassed the first time, felt effortless, and I pushed the climb up Devil's Thumb, where my race ended the first time, feeling strong.  Circling the track heading toward the finish line with my crew and the Coach was a joyful experience that I will never forget.  I owe a huge debt of gratitude to Meghan for making it happen.  She transformed my running.  I am now chasing PRs instead of cutoffs.  She even helped me lower my marathon time dramatically and got me a BQ with plenty of time to spare.   She is a professional with a heart of gold who cares about her athletes. Thank you Coach!
My husband and I hired Meghan over three years ago to help us prepare for a 250k ultramarathon (having both only ever run a single marathon prior to working with her). I initially felt intimidated by the prospect of working with "The Queen" as a total novice runner, but she immediately put us both at ease. Meghan's gentle approach, wealth of expertise, kindness, emotional support, humor, technical skill, and professional knowledge transformed us from total newbies into full fledged ultramarathon runners! We can't imagine ever not working with Meghan - and have not only found an invaluable coach but a life long friend in "The Queen". If you're looking for a coach, general training guidance, or even just help in preparing for a particular race, look no further than Meghan Canfield!
-Jules Cornelius & Dr. Darin Dobler
"Meghan's planning, guidance, and experience were instrumental in transforming me into a stronger runner, getting me to the finish line of my first 100 mile trail run! I highly recommend Coach Meghan! She will inspire you to reach for new goals while having fun along the way!"
"After running marathons and ultras for several years, I had reached a plateau - and if anything, my performance and enjoyment was declining. Meghan changed that - her coaching really helped my running improve; including qualifying for and running Boston and getting my first podium finish in an ultra. Most important, I'm really loving running again."
"Thanks to Coach Meghan I have achieved many of my goals that I thought weren't possible. I started running in 2012 and in 2015 I found Coach Meghan. Without her guidance & expertise I would not have been able to achieve my goals this year (1st 50 miler, 1st 100k, 1st 100 miler)."
"Meghan has coached me through 5 marathons in two years, including PR's in 5k, 10k, half, and full marathon in 2016. As a busy working mother and former couch potato, I need both flexibility and accountability. Meghan has really inspired me and motivated me every day to push myself more than I thought was possible."
Latest Posts
Check out our race reports, thoughts, and tips on improving your next race.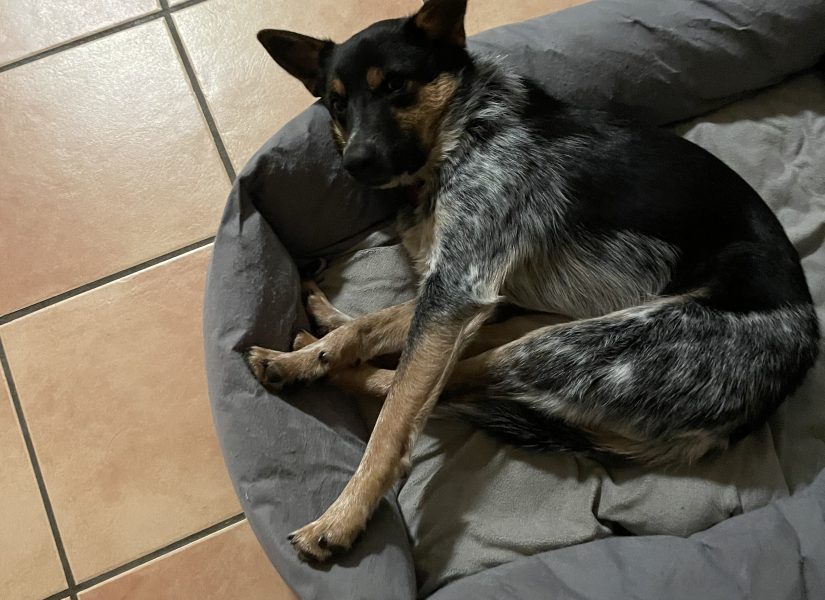 Posted by rachel kelley
On January 2, 2023
Well Sunday marked the first full week we had Jackson with us. The first few nights were rough with mid- night...
Read More