Rachel Bell Kelley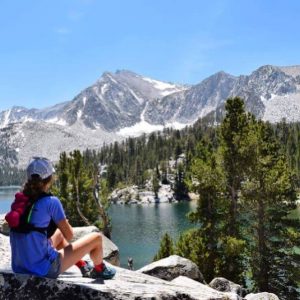 I have been a runner for as long as I can remember; from age 5- running with my dad in my first 5k, to marathons in my 20s and finally finding my true passion in trail and ultra running in my 30s.
I instantly fell in love with the trails and the ultra community, which I believe led to my success in the trail and ultra world. I have not only won women's races, but have found myself on the overall race podium as well. My niche in longer races, I love the 50 mile, 100k and 100 mile distances, but I keep my running rounded out by participating in sub-ultra distances and road racing as well.
I attribute much of my success to my never ending curiosity for learning about the human body and what helps it endure; physically and mentally. As well as also keying into, and listening to my body, which includes learning to run by feel as well as listening for overtraining cues. Working with my own coach, I have also learned how important clear communication is and having an outside opinion can be.
I hold a certificate in coaching from UESCA, and have completed Dr. Stacy Sims'; Women are Not Small Men course. With this knowledge and decades of experience my aim is to support newer runners in reaching their goals, and to ensure experienced runners are able take their skills to the next level.
While Rachel I am competitive, I also strongly believe that running should be fun, and I try to create creative and flexible running plans that are based in science for my athletes.