Meghan Canfield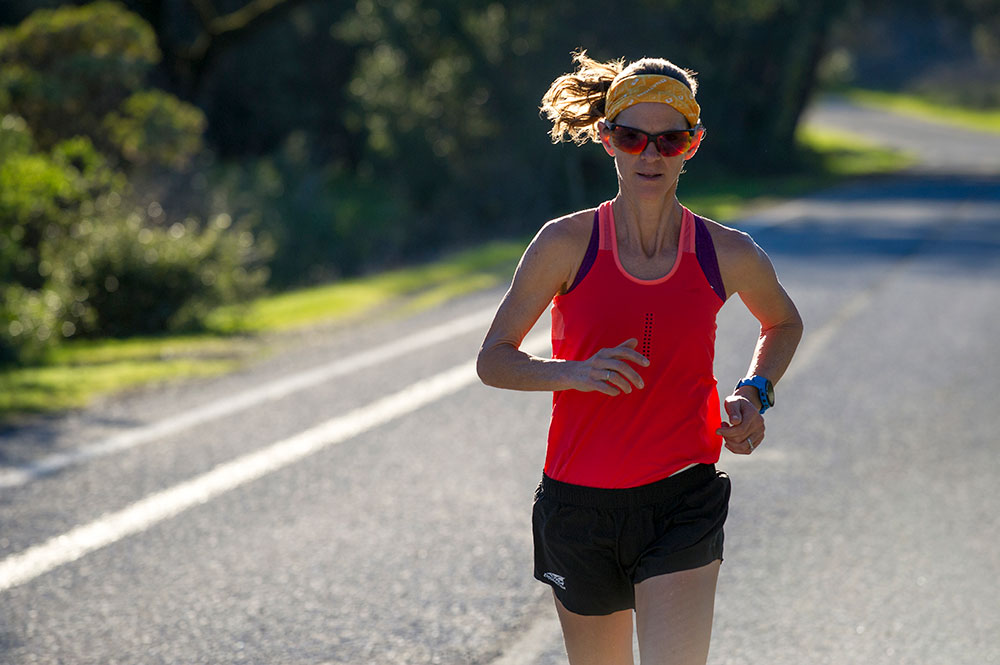 My goals as a coach are to provide each individual athlete with a plan unique to their needs and abilities. I strive to build a relationship built on trust and communication. I have had multiple coaches over the years, and have learned something new with each one. I have taken a number of coaching certification courses to stay current, including Stacy Sims "Menopause 2.0" course so that I can not only help myself through this trying transition into aging, but more importantly help others.
Running wasn't my first sport. I played volleyball, basketball, jumped over some hurdles, and spent a lot of time horseback riding as a kid. I got started running in my 20s as a way to efficiently get some exercise. Because I've always liked competitive sports, I started running 5ks and 10ks. I had a young child, and this fit nicely into my lifestyle. As she got older, I ran further, starting marathoning in my 30s. Eventually I hired my first coach who helped me get my times down in the 2:45s, qualifying me for the Olympic Marathon trials. I finally got the ultra running bug when I turned 42, and it has set up permanent residence. Over the past 3 decades I have qualified and run in the marathon trials 4 times, have completed Western States 100 Mile Endurance Run 13 times, 10 of those being in the top 10, and all but one under 24 hours. I have also represented the USA in the World 100k Championships for 9 consecutive teams, placing in the top 3 for our team 8 times. Presently, I am still training and racing competitively.
I have a beautiful daughter, Octavia, and 2 super runner dogs Torrent and Jon. When I'm not running or thinking about running or sleeping from running or talking about running, I am coaching, hanging out with my running tribe, practicing flute or saxophone, or putts-ing about in my garden.